As you might know, I have a bit of a teaware problem. Keep in mind that picture is from five years ago, and only consists of teapots. Needless to say, I've got more stuff now.
So, I'm looking to thin out my collection of knick-knacks a little before moving house again next year. This page will be updated to reflect things that have gone to a better home or with new additions as I find time to take pictures and post them here. All volumes are to-the-brim, so realistically of course some are going to be actually less than that when used normally (gaiwans especially because of the flared shape which holds a lot of liquid but you never actually pour that full).
All prices are in USD and include shipping via registered international mail from Hong Kong. Paypal only please. If you buy three or more items I will take a few dollars off to reflect combined shipment (precise figures depends on what's been bought). If you're interested please email me at mail@marshaln.com. Thanks.
A small white gaiwan. No marks. The base is not glazed so I can't get rid of the tea stains without using drastic measures. 95ml. $16.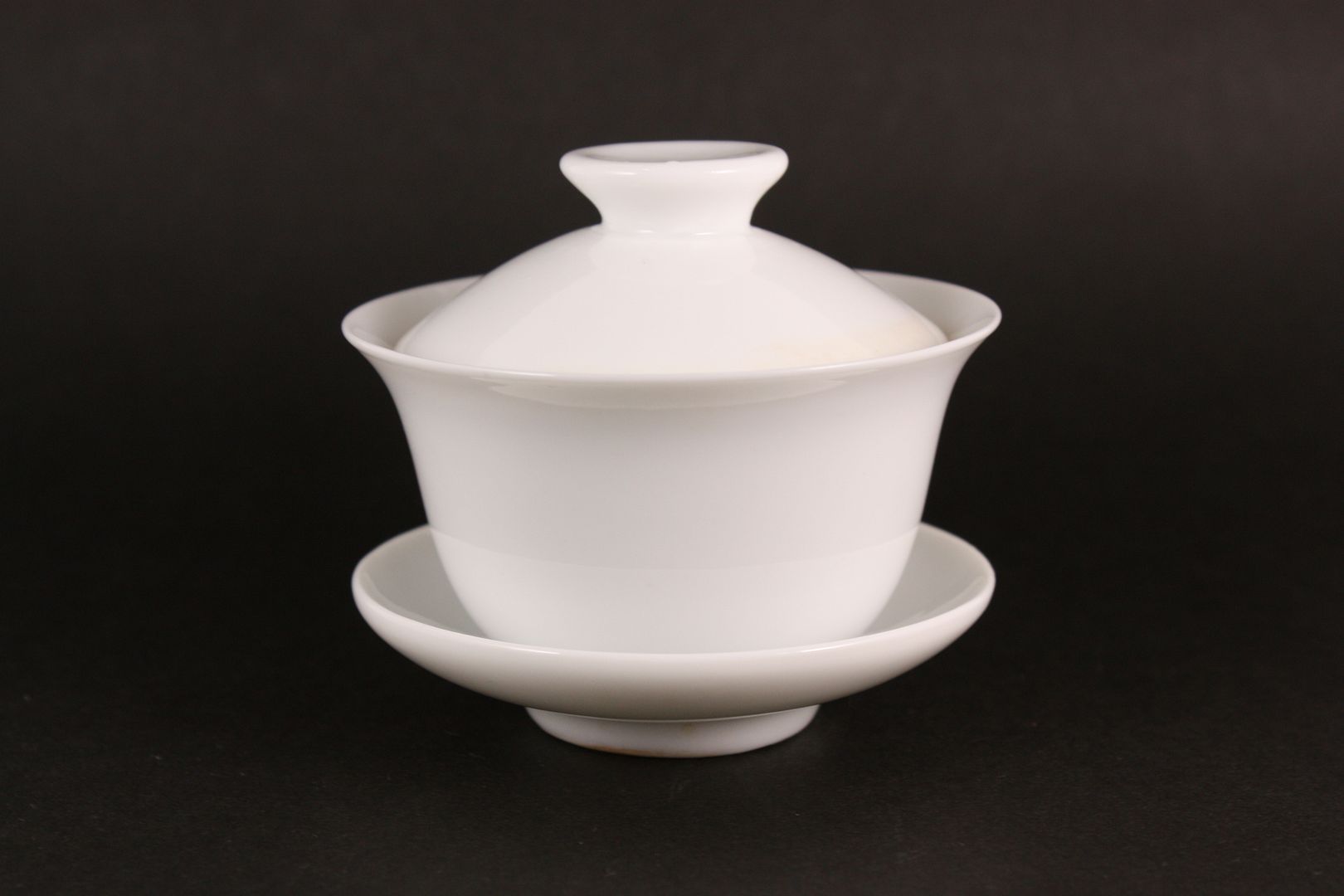 I have multiples of these cups that I bought from a friend in Taiwan some years ago, supposedly made by a kiln in Yingge. Celadon glaze, and the crackling will season over time to become more obvious. 85ml. $30