Zhizheng is an outfit I've discussed before once.  I found that tea to be very good, though expensive.  In fact, nothing on that site is cheap, but are they all as good?  I bought three samples, and I tried another one out…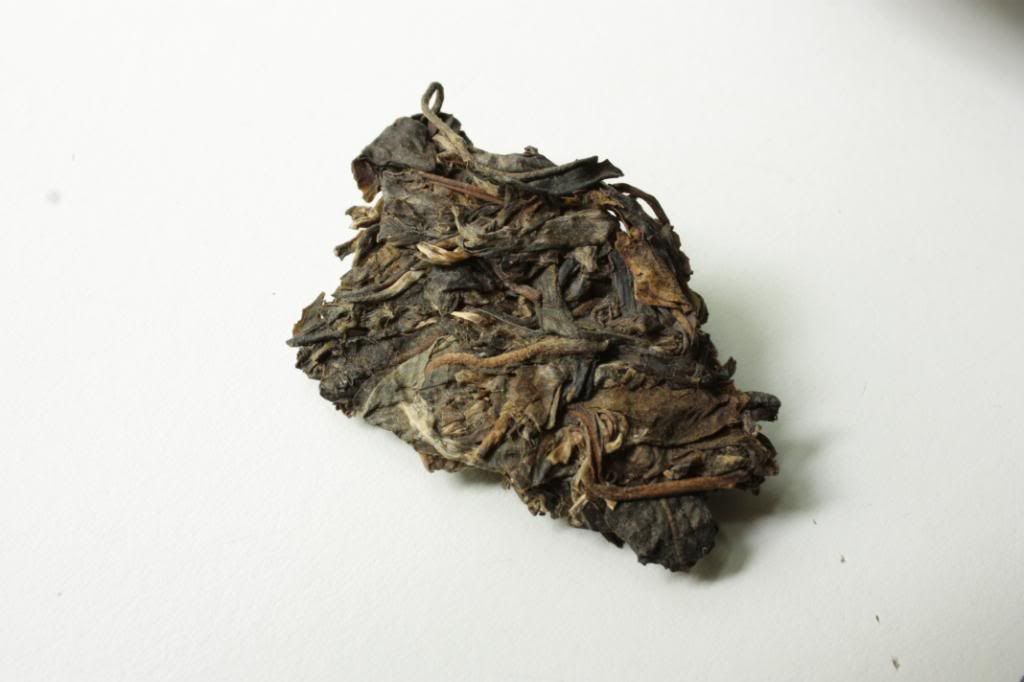 All green cakes look the same when you have it in small chunks, so leaves themselves don't really tell much of a story.  This is the Xiangzhi cake that they have, 357g for a somewhat pricey $240 or thereabouts, especially considering that this is tea that is less than five years old.
I used my usual young puerh pot, and brewed this thing up, consuming much of the sample I got.  I must say that this tea is actually quite pleasant.  It's soft but strong, without the intense bitterness that the Hongyue has.  It's a bit sweeter than that.  The tea definitely shows its age of a few years, and it wasn't stored in a very dry climate either.  It's also quite thick, and you can see the bubbles on the surface of the tea – these things do a pretty good job of approximating the thickness of a tea.  It has legs, and will keep brewing.  All in all, a well rounded, well made, well stored puerh.  If only I can say the same about the price.  I personally find it hard to shell out that kind of money for a cake of tea.  I'm sure others will disagree and gladly gobble it up.  After all, somebody must be buying this to keep them in business.